Working...

February Happenings
---
January flew by and was over before we knew it!
February started out with a snow day rather than the planned Ground Hog Day activities.
We enjoyed several Kansas Day Activities last week and are ready to move on to Valentine's Day themed activities. We continue to review our multiplication facts as they are so easily forgotten without continual review. A big thank-you to Mrs. Ruthstrom for helping with this! We are also adding fractions and geometry chapters, plus working on skills that will prepare us for Kansas Assessments.
In Social Studies we will begin a unit on the early government of the United States, learn about the presidents, and some of our other early leaders. In reading we are completing a unit on "Food-Related" stories and we have sampled some of the foods that are prepared in each of the stories. We are writing several 2-point paragraphs a week on some of our "Favorite" topics.
In Science we have finally reached a unit on Earth Science which happens to be my personal favorite! I know this month will fly by just as rapidly as January and that each of the students is ready to accept the challenge of each day!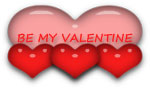 DECEMBER HAPPENINGS!
---
The 3rd Graders have spent much of the month working on their multiplication and division facts. Rudolph has challenged us to pass a test on all of our multiplication facts before the winter break. If we are successful we get to make an ornament for the tree.
In English we are working on our parts of speech and have learned about nouns, verbs, adjectives, adverbs, and prepositions. We are learning about the different jobs that words have in a sentence. The jingles we have learned along the way with this are a lot of fun!
In Science we are studying animal adaptations and will soon begin my favorite chapters on Earth Science.
In Reading we have begun the unit on stories that tell about disasters. We have read the story of the Titanic and we will have one on the volcano Pompeii next.
Lastly, in Social Studies, we have completed our study of Native Americans. Several projects were made and we still have a few to finish after the first of the year. Next, we will learn about Colonial America.
A special favorite time this month has been meeting with all the students and learning about how four different cultures celebrate Christmas. They were Germany, Netherlands, Mexico, and England. 3rd graders especially enjoyed their opportunity to help some of the younger students.